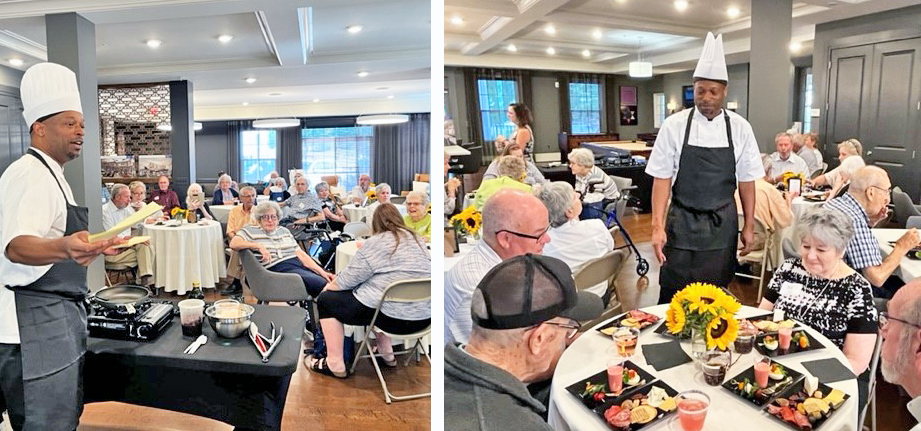 A Taste of Village Crossing
Recently, prospective and future residents enjoyed a sampling of our dining program. Aaron Tucker, Director of Dining Services, whipped up a tasting menu including a cooking demonstration of seared scallops with bacon jam. Yum! It was a bite-sized start to whet our appetites for Village Crossing's culinary experience.
Learn more about dining at Village Crossing.
Contact Us - Sagelife
Global – Contact Us
* indicates a required field