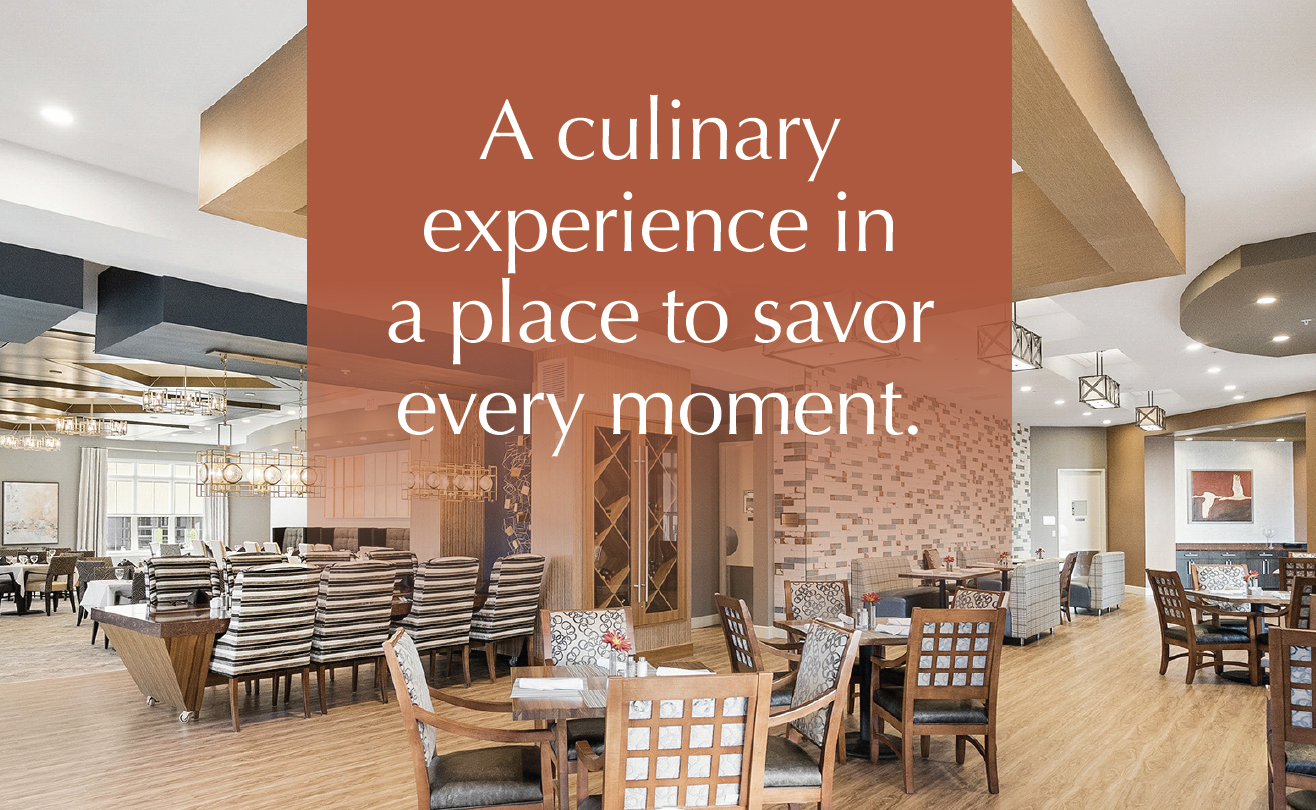 A Taste of Echo Lake
Thursday, May 18, from 2 pm to 4 pm
A culinary experience in a place to savor every moment.
Join us for a delicious sampling of the Echo Lake lifestyle.
Start with a culinary event from Chef Charlie Hearn. Join us for a taste of the exquisite dining offerings at Echo Lake, as Chef Hearn presents a sampling of culinary delights.
Add a healthy helping of good company. While you're here, you'll meet people like you who live in this one-of-a-kind place, and hear firsthand what it's like to be a part of this charming, upscale community.
Get a taste of an amplified life. Look around, and learn more about our countless amenities, our simple rental approach, and our options for independent living, as well as assisted living and memory care.
Seating is limited. Reservations are required.
Echo Lake RSVP Form
* indicates a required field