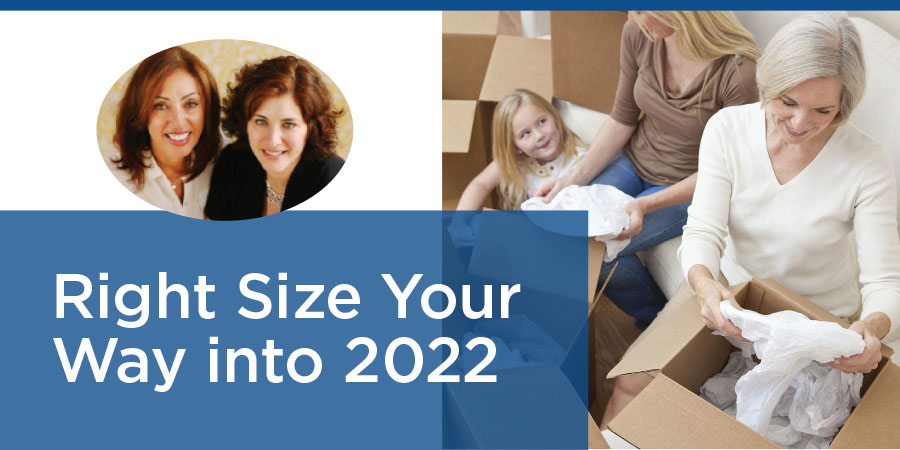 New Year, New Home: Right Size Your Way into 2022
You've heard "Less is More" — but what if the "more" you think about right-sizing, the "less" achievable a future move feels?
Gain confidence and perspective with Joy Effron and Kelly Galfand, Professional Organizers. They'll teach you to edit, curate, and live with less without sacrificing what you love.
Join them for hands-on exercises in paring down and gain insight into the basics of right-sizing from their interactive presentation. Learn how living with less stuff can lead to more freedom and joy.
WEDNESDAY, JANUARY 26 | 12 TO 2 PM
To RSVP, fill out the form below.
Mother and daughter Joy Effron and Kelly Galfand are Professional Organizers with 14 years experience. Their consulting company, Joy In Your Space, serves clients overwhelmed by tasks and stuff. Joy and Kelly have achieved Golden Circle Member status within the National Association of Productivity and Organizing Professionals.
The 501 RSVP Form
* indicates a required field