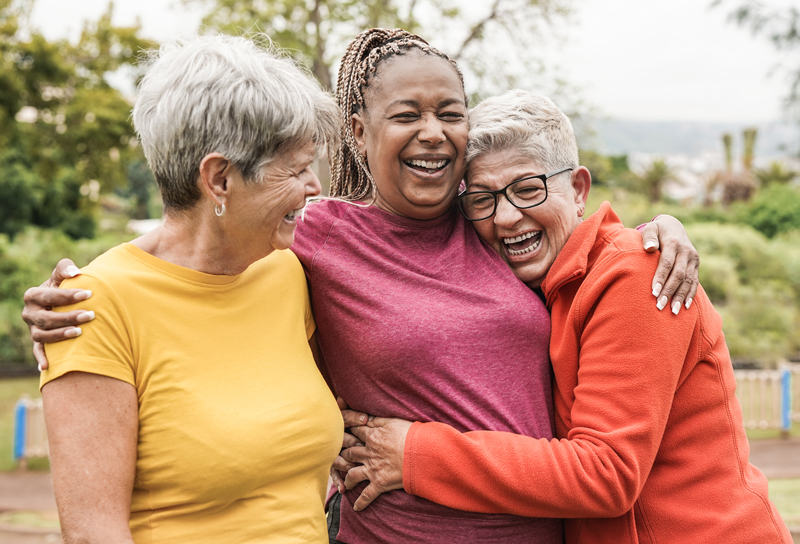 5 Signs You Are Ready to Move to Independent Living
Senior living is often misunderstood to be exclusively for seniors who need daily personal and medical support. While this is certainly an aspect of senior living, there are also rich opportunities for older adults who are in good health and hoping to make the most of their retirement.
A move to independent living could be beneficial sooner than you think. Here are five reasons why you might want to choose a rental senior community earlier than you'd planned.
Independent living is designed with healthy, active older adults in mind. Programming, services and amenities are curated to increase your freedom, improve your holistic wellness, and elevate your lifestyle.
Most independent living communities feature offerings like a fitness center, inspirational cuisine, exercise classes, and a calendar full of events and activities. They also host club meetings and plan off-site outings to provide residents with fulfilling ways to enjoy their retirement.
Additionally, residents often have access to on-site levels of care to address health needs. Knowing support is available if you need it can increase your confidence to live the life you've always wanted in your retirement.
Some continuing care retirement communities require residents to pay a hefty entrance fee when they move in. With rental senior living, there's no entry fee. You'll save your hard-earned money and have more control over your finances.
"At Artisan at Hudson, we have flexible rent agreements for residents who want to make their home in our boutique apartment-home community," says Beth Burns, director of community relations. "Beyond just a residence, you'll be provided with a rich array of amenities and activities that will enhance your life in meaningful ways."
Think about the time you spend completing tasks like mowing the lawn, removing snow, or cleaning the house. Think about the money you spend having appliances repaired, the chimney swept, or windows and doors updated. Whether you're completing the task or arranging for a time to have it completed, the upkeep involved in homeownership can be exhausting.
With a move to independent living, these worries – and the expenses that go along with them – will be taken off your plate. You can reclaim your time, spending it with loved ones and following the pursuits that bring you joy.
At a community like Artisan at Hudson, you can expect the following services:
Interior and exterior maintenance
Weekly housekeeping
Linen services
Concierge services
Scheduled transportation
When you move into senior living, you're welcomed into a thriving community full of new opportunities. Senior living communities foster connection and like-minded interaction through clubs, classes and coordinated outings. In this way, you can simultaneously explore new interests, revel in the luxury and ease of retirement, and build new friendships.
Even as you enjoy your continued independence, you may require a helping hand every now and then. One perk of senior living is that there are staff members who can help you with tasks like arranging furniture, getting a box out of storage, or coordinating an outing. When family members and friends aren't available to give you that little extra support, you'll have someone you can call.
Perhaps more significant, though, are the higher levels of care like assisted living, memory care, and short-term rehabilitation that some communities offer. If your needs change, you have peace of mind knowing care services are offered at your senior living community. Knowing that you could opt into this senior care when you need it could alleviate some stress about your decision.   
The unique experience at Artisan at Hudson could certainly hasten your desire to move to independent living. Our goal is to help you live more and worry less, bringing enjoyment to every single moment of your retirement. Schedule a visit to discover our one-of-a-kind lifestyle.