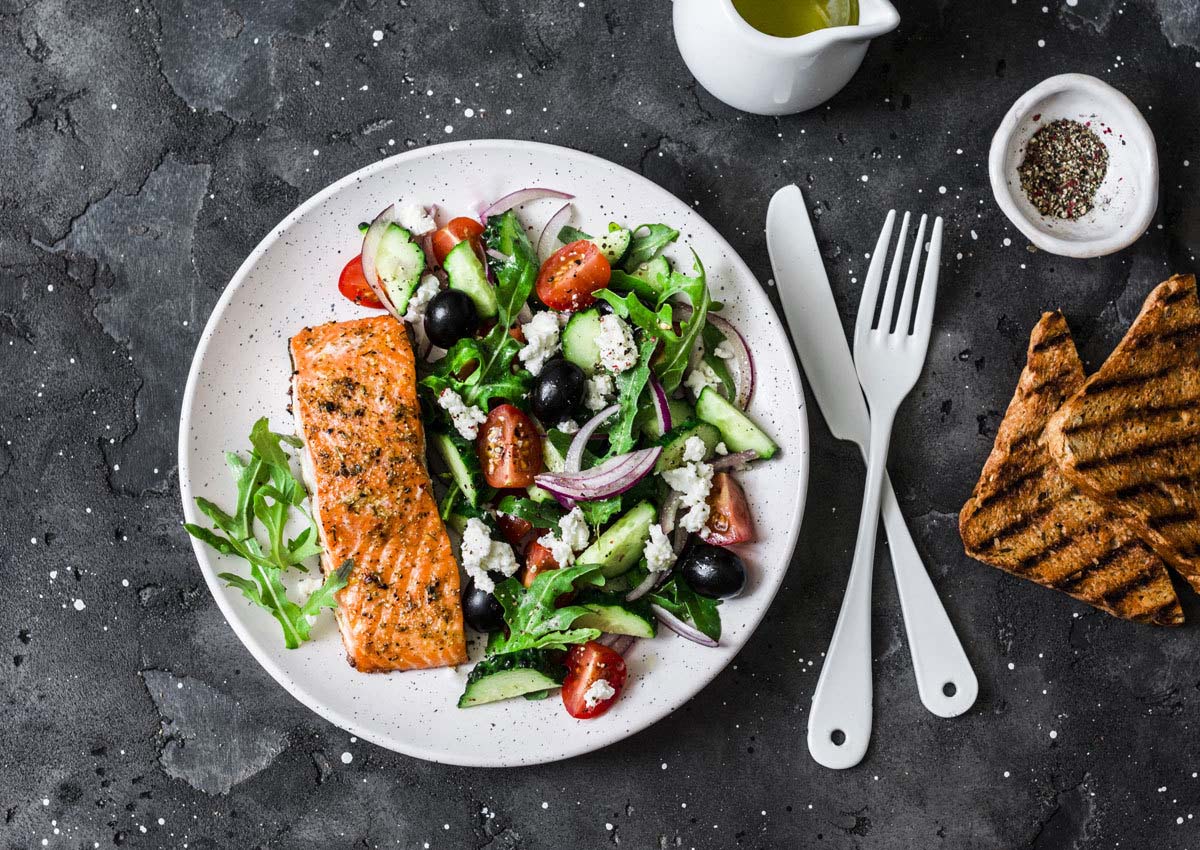 5 Life-Changing Steps for Healthy, Happy Aging
Getting older is mandatory, as the saying goes. However, growing "old" – and you know exactly what we mean by that – can be optional. We all know those people who seem to be decades younger than their physical age (and vice versa). It's not just good genes – there are definitive, measurable steps you can take in order to age well.
"Your body goes through a variety of different changes as you get older, but as long as you expect what's coming, you can get ahead of those changes and ensure that you have a healthy aging process – and handle it with grace," says Beth Burns, Community Relations Associate at Artisan at Hudson.
While there are many steps you can take to ensure physical health, such as eating well, staying on top of your medications, getting enough exercise and the like – there are also large, life-changing steps you can take to ensure happiness now and in the future. Beth says that both types of changes have a place when it comes to a healthy aging plan.
"It's never too late to start making positive changes to your lifestyle," she says. "Whether you're an older adult who is headed towards retirement or a senior who's entering your true golden years, there are always things you can do to make every day as healthy and happy as possible. We've seen this firsthand at Artisan at Hudson, since our philosophy is all about aging well – really well. Our upscale senior living community empowers you to discover your passions and create a way of life as individual as you are while receiving all the opportunities you need to stay healthy – mind, body and soul."
Staying physically active is one of the best things you can do to ensure physical health and healthy aging. You don't have to run a marathon or hike Mount Everest in order to reap the health benefits, either. Even something as simple as taking a nightly walk around the neighborhood can boost your metabolism, reduce your risk of falls, lessen your possibility of developing diabetes and health problems and can potentially also delay the onset of dementia. The important thing is to find a form of exercise that you enjoy and will stick with. Think creatively – remember, even things like dancing or gardening can be part of your exercise regime.
Our metabolism drops as we get older, which means that it's important to make good choices when we eat because getting good nutrition is essential for seniors. This means eating less fat, salt, sugars and processed foods and instead eating more whole grains, fruits, vegetables and lean proteins. Eating well will help reduce your risk of a slew of different health issues, plus you'll be amazed at how good you'll feel when you're eating right. As they say, you are what you eat – so eat healthy!
Step 3: Use your brain. Did you know your brain, just like the other parts of your body, needs exercise, too? Pushing yourself to learn new things and exercise your gray cells will help you stay curious, improve your sense of self-worth, allow you to deal with stress better and keep you feeling young at heart. Plus, using your brain helps stave off cognitive decline and can also help you reduce your risk of developing dementia.
Step 4: Stay social. Meaningful social connections are good for the heart and soul. They're also good for the body. People who stay social well into their golden years are shown to be happier and healthier than their less-social counterparts. Having good friends and the support of family helps us stay connected to each other and makes life worth living.
Step 5: Plan for your future. No one really likes to think about getting older, getting sick and eventually passing away. However, planning ahead for your future – everything from health care decisions to living situations to financial planning – can give you peace of mind and allow you to carefully think through your options. By planning ahead when you don't need to make the decision, you can help remove some of the stress if and when large life changes occur. Having plans in place (and sharing them with your loved ones) will help your family, too, know that they're following your wishes.
Take a Life-Changing Step at Artisan at Hudson.
For seniors who want to take all five life-changing steps at once, moving to a senior living community like Artisan at Hudson may be the solution. "Our beautifully landscaped eight-acre campus is completely designed to meet the needs of today's seniors," Beth says. "We offer lifestyles ranging from completely independent retirement living to assisted living to memory care, meaning that our residents will always have peace of mind and a home with us."
"More than that, Artisan at Hudson offers an artfully crafted lifestyle designed by and for you. Our signature MOSAIC programming is a dynamic lifestyle expression that provides a framework for fully engaged living by enriching all areas of wellness. We offer a culturally enriching lifestyle for those in pursuit of something more. More opportunities. More convenience. More choices. More wow. If you're ready to take the step towards an enriching future of healthy aging, Artisan at Hudson is waiting for you."
At Artisan at Hudson, a better senior living experience is yours to create. Opening this month, Artisan is for those seeking more than just a new home … it's for those looking for an exciting, active independent lifestyle. It's for those who want liberating and maintenance-free living filled with choices – and conveniences. It's for those who want to do more, enjoy more and live more … while worrying less.
Discover a Specially Curated Lifestyle
Located in Hudson, Massachusetts, Artisan at Hudson offers distinctive, rental senior living designed to give residents everything they want and need. With the convenience of transportation, multiple dining venues, a fitness center, underground parking and several supportive lifestyles on campus, combined with our empowering programs to enhance well-being and so much more, we can provide you with a specially curated retirement lifestyle.
Artisan at Hudson is a community where residents can create their own journey, with more opportunities, more convenience, more choices and even more wow, all in a beautiful, modern setting equipped with everything you need to live well. Think a variety of open floor plans, upgraded appliances and refined finishes along with carefree and worry-free living. It's all within your reach.
To schedule your visit call (978) 212-9353 or contact us below.