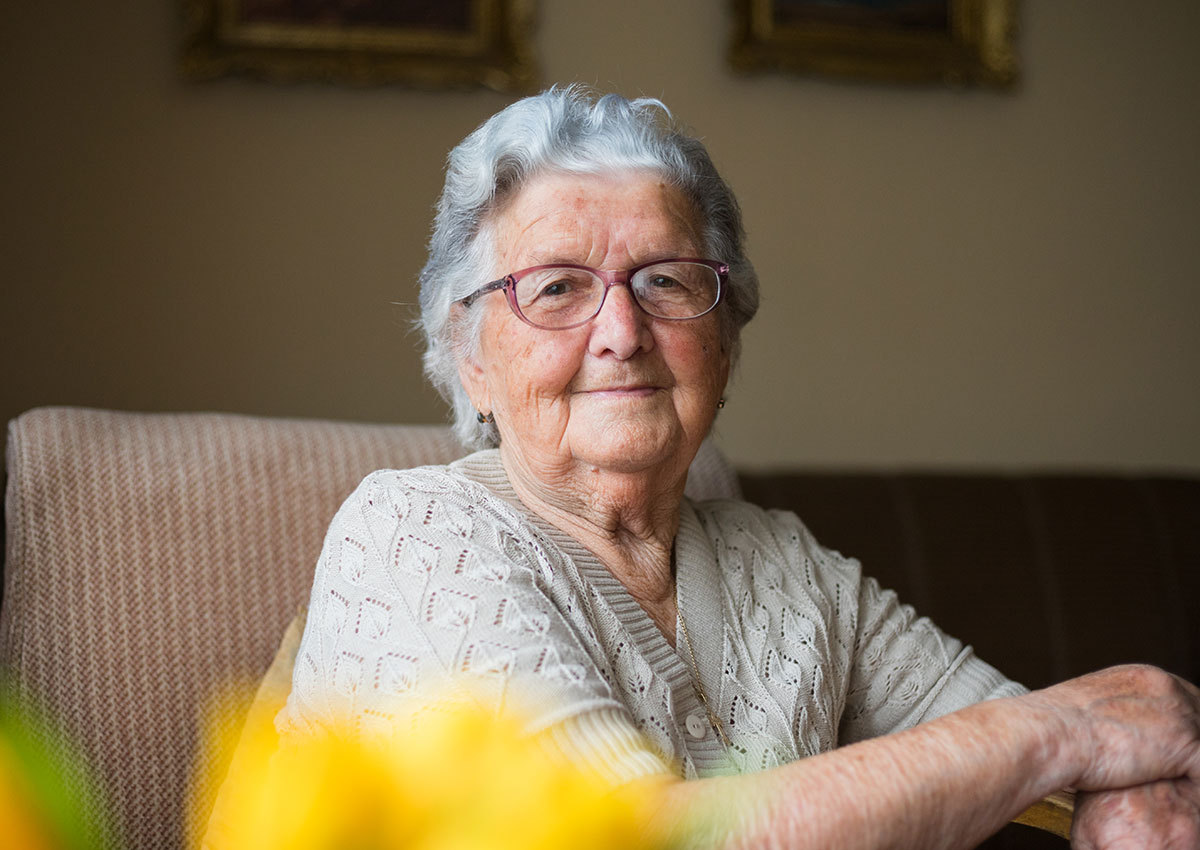 5 Benefits of a Holistic Approach to Memory Care
At Artisan at Hudson, we know that when it comes to caring for those with dementia it's important to consider the whole person. From health and wellness to personal interests, life experiences and more, caring for the whole person starts with knowing the person as they are, who they were and where they are right now.
"Here, we spend copious amounts of time getting to know our residents. We know what they love, what they did for work, which memories they treasure most and how that made them who they are today," says Beth Ann Burns, Connections Memory Care Director at Artisan at Hudson, a retirement living community located in Hudson, Massachusetts. "We use this information to create an array of programs and activities, opportunities to connect, holistic care plans that will be tailored to their needs and wishes, and so much more. We also take the insight and additional information provided to us by our resident's family members and friends to ensure our approach is truly individualized and effective for their loved ones. We do this because we know the range of benefits it can have on those with memory loss, no matter what stage they are currently living in." 
How a Holistic Approach to Memory Care Can Benefit Those with Memory Loss
A holistic approach to care encompasses the mind, body and spirit. Knowing this, as well as focusing our entire approach to memory care on it, allows us to maximize well-being, enhance health and ensure our residents' needs are being met. This provides a wide array of benefits, including:
The ability to maximize independence. When it comes to holistic approaches to care, getting to know our residents can have an array of benefits, namely helping to maximize their independence. By knowing their preferences, encouraging them to do as much as they can on their own, and learning everything you can about them, it may give them the drive, courage and confidence to try to do things themselves. It may also give them the self-esteem boost they need to try new things or focus on their hobbies and passions again.
Increasing happiness and joy. By knowing a resident, what they love and what things they prefer, you may be able to focus more on what matters to them. This can help them connect with who they used to be while increasing their joy, making them smile and creating happier days for them.
It can open up a world of beneficial therapies. There is an array of therapies that are available that can greatly enhance the lives of those with dementia. From art and music therapy that helps them express themselves to aromatherapy, reminiscence therapy and pet therapy, there are a range of ways to connect with who they once were and who they are now to bring joy, enhance happiness and improve their health and wellness.
It may decrease the need for medicine. Residents who are feeling fulfilled, engaged and connected may not rely on as much medication as others. This is likely because they are enjoying a variety of ways to improve happiness, remember who they were or feel more relaxed and secure.
Holistic approaches are able to be highly customized, whenever it's needed. No two people with memory loss are the same, which means that how we care for them should never be one-size-fits-all. Holistic approaches to memory care can ensure we are able to meet the needs of each individual while improving their days and enhancing their lifestyle each day.
At Artisan at Hudson, we have also ensured that our community is just as purposefully designed. With safe, adaptive living spaces, life-enriching programming, a highly trained and licensed team and a focus on individuality and holistic health, we are able to be the perfect community for you or your loved ones to call home. For more information about our memory care programming, approach to holistic health or to hear more about our philosophy, contact us today!
Discover more about luxury retirement living and how Artisan at Hudson can help you experience senior living perfected! Call (978) 212-9353 for information today!
Discover an Artfully Crafted Lifestyle
Located in Hudson, Massachusetts, Artisan at Hudson offers distinctive rental senior living designed to give residents everything they want and need. With the convenience of transportation, multiple dining venues, a fitness center, underground parking and several supportive lifestyles on campus, combined with our empowering programs to enhance well-being and so much more, we can provide you with an artfully crafted retirement lifestyle.
Artisan at Hudson is a community where residents can create their own journey, with more opportunities, more convenience, more choices and even more wow, all in a beautiful, modern setting equipped with everything you need to live well. Think a variety of open floor plans, upgraded appliances and refined finishes along with carefree and worry-free living. It's all within your reach.