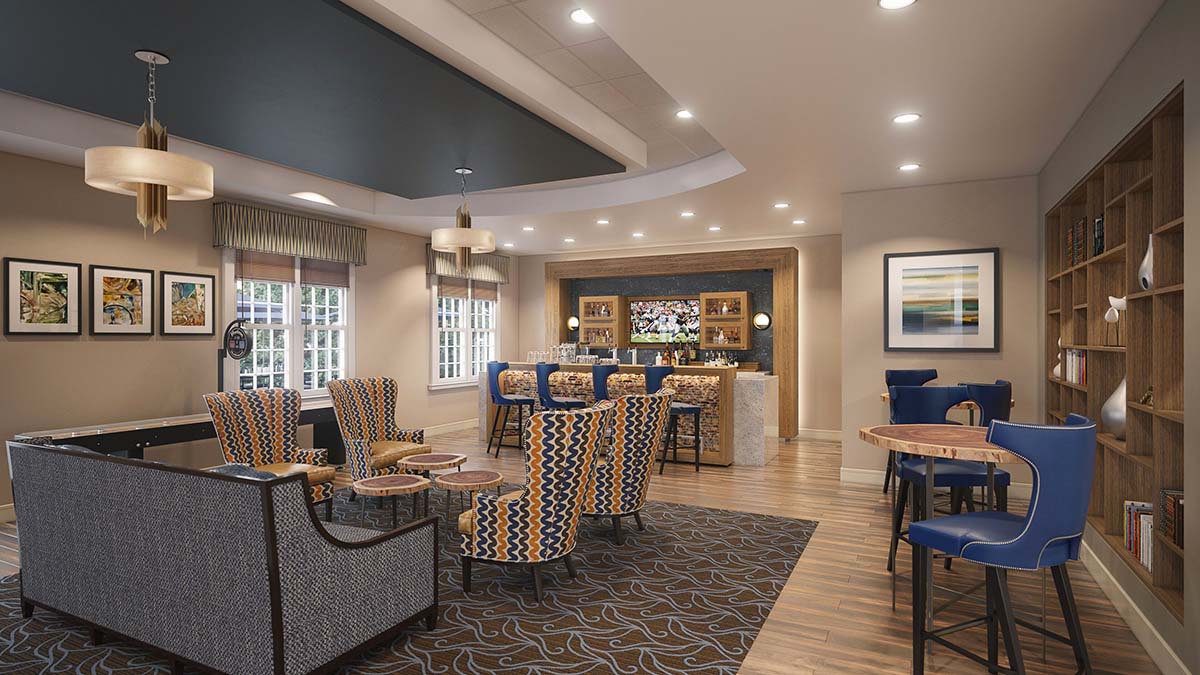 3 Reasons Seniors Embrace the Artisan Lifestyle
At Artisan at Hudson, residents will enjoy a lifestyle full of freedom, services, amenities and so much more. To put it simply, they will be able to enjoy both carefree and worry-free days, as well as the life they desire; enjoying each day to the fullest.
Every day, residents will be able to do something new and exciting, embracing our MOSAIC lifestyle while living as they choose. Our sophisticated and boutique setting, array of care options and caring team will make for truly exceptional living.
"At Artisan at Hudson, our residents are going to be able to enjoy the retirement they've always wanted, a lifestyle they deserve," says Beth Ann Burns, Director of Community Relations at Artisan at Hudson, a retirement living community located in Hudson, Massachusetts. "Everything can be customized to how they want to live – from how they spend their days to the care they receive, opportunities they participate in and new interests they explore. Our senior living experience is simply better, Artisan is a place where seniors can truly thrive."
Why Should You Embrace the Artisan Lifestyle?
It provides freedom. Seniors can easily embrace Artisan at Hudson thanks to the high levels of freedom they will experience. Freedom of choice, freedom from home maintenance, freedom to come and go as they please. Everything is all about our residents and their desires, carefully customized to meet their needs. Stay in. Go out. Meet friends. Relax alone. The possibilities are endless, and the choices are yours.
We've perfected the art of living well. We believe that seniors should age well – really well. We are at the leading edge of the "aging well" movement and empower and encourage our residents to create a life as individual as they are. Get fit. Give back. Get social. Enjoy the arts. Grow your mind. Embrace your curiosity. These are all components of living life to the fullest and aging well.
We offer everything you expect, and surprise you with what you don't. We offer services like transportation, climate-controlled underground parking, a fitness center, empowering programs, concierge services, fine dining and more. Let us help you make appointments, enjoy a private dining room for entertaining, experience dedicated support and participate in lectures, concerts, movies, games, trips, celebrations and everything you desire.
Discover more about luxury retirement living and how Artisan at Hudson can help you experience senior living perfected! Call 978-212-9353 for information today!
Discover an Artfully Crafted Lifestyle
Located in Hudson, Massachusetts, Artisan at Hudson offers distinctive, rental senior living designed to give residents everything they want and need. With the convenience of transportation, multiple dining venues, a fitness center, underground parking and several supportive lifestyles on campus, combined with our empowering programs to enhance well-being and so much more, we can provide you with an artfully crafted retirement lifestyle.
Artisan at Hudson is a community where residents can create their own journey, with more opportunities, more convenience, more choices and even more wow, all in a beautiful, modern setting equipped with everything you need to live well. Think a variety of open floor plans, upgraded appliances and refined finishes along with carefree and worry-free living. It's all within your reach.