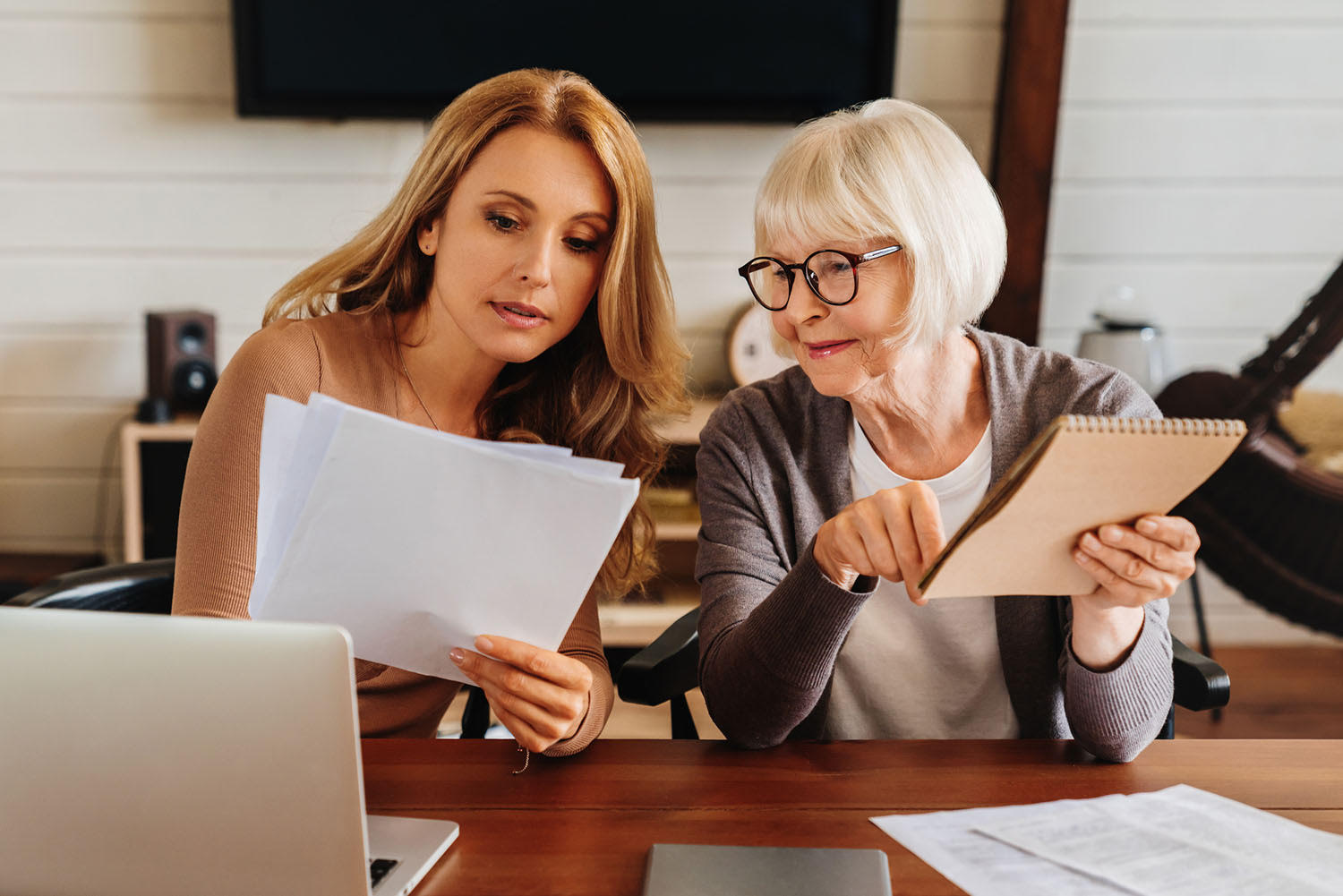 A 2021 Guide to Finding an Assisted Living Community
Since the onset of the COVID-19 pandemic, the search for an assisted living community has changed somewhat. But there are still many things that remain the same, particularly when it comes to looking for places that have vibrant opportunities, an active lifestyle and a plethora of choices for how you want to live your life.
"Finding an assisted living community in 2021 can seem overwhelming, especially if you're just starting the process," says Beth Burns, Community Relations Director at Artisan at Hudson. "However, it's not nearly as complicated or difficult as it may seem at first. The trick is to know yourself and your needs before you begin searching, which will make finding the perfect place that much easier."
We've put together a step-by-step guide to finding an assisted living community in 2021. This will give you a good idea of how to approach the process and make it as stress-free as possible.
Step 1: Is it time for assisted living?
The first step is, of course, deciding if assisted living is the right choice for you or your loved one. There's no right or wrong answer, just as there's no right or wrong time to move to assisted living. Here are some questions to ask to help you make a decision. If you answer yes to one or more of those questions, it's possible that assisted living could be the right choice for you or a loved one:
Is managing the tasks of homeownership becoming too difficult or too tedious?
Are you having difficulty managing medications?
Are you lonely, bored or socially isolated?
Have you had an increasing number of accidents or "close calls"?
Do you wish you were able to do more things that you like, such as seeing friends or partaking in a favorite hobby?
Step 2: Research, research, research
Deciding to move is the first step. Finding where to move is the second. Before you begin your search in earnest, create a list of wants and needs that will help you narrow down your options. Your list can include things such as:
Location
Services and amenities
Care levels available
Dining options available on site
Floor plans and living options
Anything else that is important to you
Once you have your list of wants and needs, do your research (online and asking for personal recommendations are always good ways to start) and find two or three choices that meet them as perfectly as possible. This may seem like a rather short list at first, but we've found it's easier to make a decision when you have fewer choices. Of course, if you don't end up liking those two or three choices after visiting them, you can always go back to the drawing board!
Step 3: Schedule some tours
Once you have your shortlist, schedule tours of your top communities. Although you can get plenty of information online, you won't really know what it's like until you actually visit the community and see firsthand what the lifestyle is like. Then, create a list of standardized questions that you can use to help compare apples to apples. The questions may be endless, but here are some top ones to ask to help you find the right spot:
What's your current availability? Depending on when you or your loved one need to move into assisted living, this could be a make-or-break question. Some communities may have lengthy waitlists, while others have availability immediately. If there's a specific floor plan or size of living space that you want, you may need to wait longer than if you're open to any possibility.
What does the monthly fee include? As a resident in an assisted living community, you will pay a monthly fee that assures you of various amenities and services, such as room and board. However, no two monthly fees are created the same – some are truly all-inclusive, while others only assure you of a limited number of benefits. You'll want to get a detailed breakdown of everything that the fee includes so you can get an idea of the true cost of living.
What things are there to do on site? One of the biggest benefits of moving to assisted living is a maintenance-free lifestyle, which gives residents the freedom and time to pursue things they enjoy. Ask to see a monthly calendar of events and find out how involved residents are in leading or suggesting new or different activities. After all, you'll want to make sure you have plenty of things to do, now that you have all sorts of spare time!
What levels of care are available on site? Is there an on-site clinic that provides general health and wellness services? What about visiting specialists or physicians? You may also want to search for a place that has a broad range of care, including memory care, skilled nursing and rehabilitation, which will ensure you a home for life no matter how your health needs change.
Step 4: Make your decision
After you've taken the time to tour the communities on your list, it's time to make your choice. Hopefully, by doing your due diligence, this won't be a stressful or drawn-out process. Use the information you've gathered and listen to your gut. If none of the options you've listed seem like the "right" choice, that's okay – you can go back to your original list and pick some other communities to tour. This will be your home for a long while, and you want it to be a place that feels like … well, home!
Discover an Artfully Curated Lifestyle
Located in Hudson, Massachusetts, Artisan at Hudson offers distinctive rental senior living designed to give residents everything they want and need. With the convenience of transportation, multiple dining venues, a fitness center, underground parking and several supportive lifestyles on campus, combined with our empowering programs to enhance well-being and so much more, we can provide you with an artfully curated retirement lifestyle.
Artisan at Hudson is a community where residents can create their own journey, with more opportunities, more convenience, more choices and even more wow, all in a beautiful, modern setting equipped with everything you need to live well. Think a variety of open floor plans, upgraded appliances and refined finishes along with carefree and worry-free living. It's all within your reach.
 Call for information at ​(978) 212-9353 or visit our website.