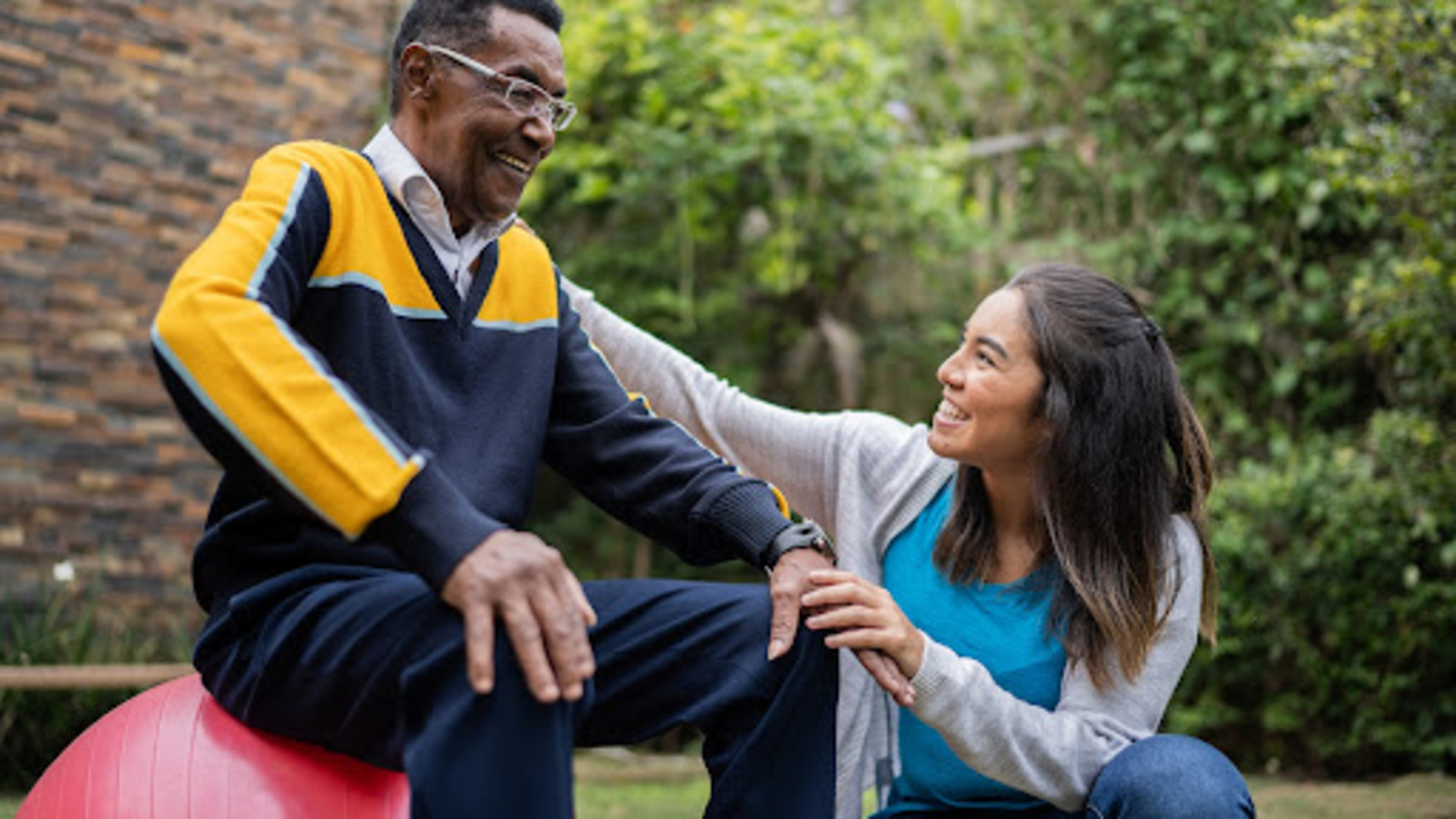 Signs It's Time for Assisted Living
Everyone wants to live as independently as possible. As we get older, that desire doesn't go away – but it can become difficult to live completely independently and remain safe, happy and healthy. Assisted living is an excellent solution for many seniors because it combines the freedom to live your own life with the security of around-the-clock care and support.
However, family members may feel guilty about not being able to care for their loved ones at home. This can lead to individuals ignoring warning signs, which can result in accidents and other incidents that cause a huge upheaval and stress.
11 Signs It's Time for Assisted Living
1. Declining health
Chronic conditions like diabetes, heart disease, cancer and others don't get better with age. In our senior years, it's more important than ever to stay on top of health problems, but this can prove difficult for aging adults. If you notice that your loved one is getting sick more often, or if their health is declining from existing conditions, moving to an assisted living community can help relieve the stress of juggling medications and staying proactive when it comes to health issues.
2. Personality changes
One in 10 Americans age 65 and older are living with some form of dementia. Oftentimes, the early stages of the disease are so slight that people tend to shrug it off as "senior moments." While individuals in the earlier stages of dementia may be able to live independently with some assistance from loved ones, they will need increasing care as the disease progresses.
Personality changes like becoming aggressive are a sign that dementia has progressed into a stage where your loved one can need more help than you can provide. Not only will moving into a community that offers assisted living help the older individual; it will also help caregivers keep themselves safe. For those with more advanced dementia, memory care residences can help.
3. Falling more and more often
The CDC reports that mobility issues are the most common disability in older adults. Mobility problems increase with age, which can lead to increased falls (especially in a family home where there are stairs and other places where it's easy to trip). Falling can lead to a prevalence of health issues for older adults, so it's important for you or a loved one to be in a place that's been designed to help adults move around with ease. If your loved one has been falling more often, and particularly if those falls have resulted in trips to the hospital, this is a sure sign that assisted living should be considered.
4. Having difficulty with household chores
Have you noticed your loved one struggling to take care of regular, everyday tasks like cleaning the house, cooking or yardwork? These tasks can be overwhelming for an aging body. This is where a maintenance-free assisted living community can really benefit older adults (and one of the reasons older adults choose to move into senior living). Moving into a senior living community, like Artisan at Hudson, means that your loved one can live independently in their own living space without the responsibilities that come with homeownership. It really is the best of both worlds!
5. Forgetting to take medications
We all forget to take our pills once in a while. But if your loved one's forgetfulness is becoming a chronic problem, it can lead to serious health issues down the road. At an assisted living community, the staff handles medication management and provides the correct amount at the needed times, all day, every day. That's one less thing for older adults (and their loved ones) to worry about.
6. Being sad, isolated and lonely
If you've noticed that your loved one has stopped doing things that bring them joy, they may be suffering from loneliness and depression. Social interaction plays a huge role in emotional health, so it's important for older adults to feel connected, engaged and fulfilled.
Senior care communities are completely designed to help seniors live life to the fullest. Most communities have a full-time activities director who keeps residents busy with a jam-packed calendar of events. From chair yoga to musical performances to guest lectures to happy hours and more, there are so many opportunities for older adults to make new friends, learn new things, and enjoy life to the fullest.
Artisan at Hudson employs a lifestyle philosophy we call MOSAIC. Our beautiful and unique community offers so many opportunities for residents to enjoy life in different dimensions, from intellectual pursuits to social opportunities to outreach programs and so much more.
7. Poor nutrition
We all know that good nutrition is essential for mental and physical health. However, many seniors find they can't or don't want to cook, which leads to malnutrition and worsening health. Assisted living communities provide delicious, fresh and varied dining options that are crafted to meet the nutritional needs of older adults. Plus, meals are often served restaurant style, making dining a delight as well as an opportunity to be social. Artisan at Hudson offers anytime dining, allowing our residents to dine on their own terms, on their own schedule, adding one more layer of convenience and independence.
8. Poor hygiene
Seniors with dementia or mobility issues can find it increasingly hard to handle the basic activities of daily living like bathing, washing their clothes, going to the bathroom, or even brushing their teeth. If you've noticed your loved one is wearing dirty clothes or isn't bathing as often as they should, a community that offers assisted living can help them regain their dignity.
9. Increasing caregiver stress
Friends and family members can find themselves spending more and more time helping their senior loved ones live "independently." This causes increasing stress for caregivers, who sometimes may reach a breaking point (caregiver burnout). If you've found yourself spending more and more time helping your loved one live by themselves, a move to an assisted living community can be helpful in many ways. It provides security, knowing your loved one is being taken care of by professional caregivers. It also allows you to regain your relationship with your loved one without the stress of being a caregiver.
10. Sundowning
"Sundowning" is when an individual with dementia becomes upset or agitated in the late afternoon and early evening. This is common in the middle stages of dementia, and it can be difficult, frustrating and stressful for both the senior and their caregiver. A senior living community that provides different levels of care will have professionals on staff who have been trained in dementia best practices. They can help mitigate behavioral issues like sundowning and provide a stable, secure environment for your loved one.
11. Wandering Off
People living with dementia often wander off. Your loved one may think they're going to work, or they go for a walk and forget where they are and where home is. This is an alarming and dangerous situation for everyone involved. If your loved one has been wandering off, even if it's just once, moving to a place that offers memory care is an essential move. These types of communities have secure entrances and exits so residents aren't able to get out and get lost.
While it isn't always fun to think about moving your senior loved one, it's important to remember that moving to a community will help your loved one live as independently as possible while receiving the assistance they need.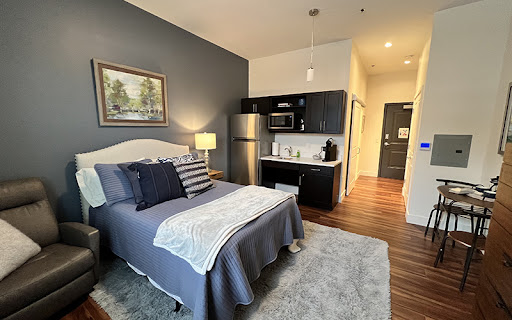 Find Safety and Security With Artisan at Hudson Assisted Living
At Artisan at Hudson, we believe that living a vibrant, fun, active life shouldn't have to stop just because you need care. Our assisted living services provide thoughtful, meaningful and dignified support as you enjoy the comfort of your beautiful, boutique, private apartment. Our maintenance-free, carefree lifestyle takes care of all the details so you can live life on your own terms, participating in our groups and clubs, enjoying amazing dining experiences with your friends, and exploring the beauty of our Hudson, Massachusetts senior living community.
If you or a loved one is ready to think about assisted living, we are here to help. Call us today at (978) 254-7483 to schedule a personalized tour of our beautiful community.