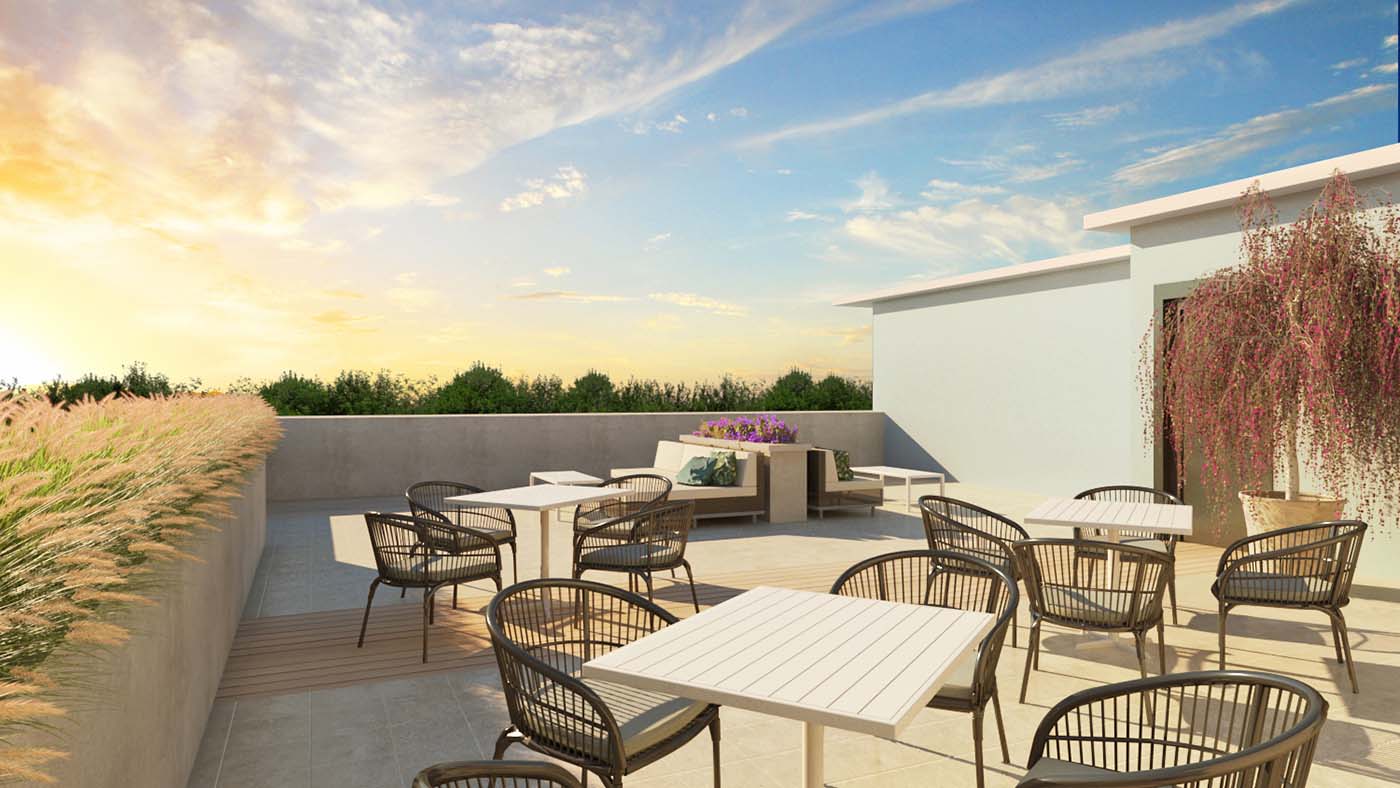 The Benefits of All-Inclusive Luxury Apartment Living
When thinking about your future, it's important to realize there are so many choices to make. From your lifestyle, to what you'd like to change, how you'd like to live and where, it can be overwhelming. It's important to find where you belong so you can continue living life on your terms while enjoying freedom, fully engaged living and luxurious services and amenities. While this may seem too good to be true, at Ovation at Riverwalk, it's going to be the lifestyle our residents experience and enjoy each day.
According to Ovation at Riverwalk's Director of Community Relations, Daisy Newson, Ovation at Riverwalk will provide the distinguished lifestyle that residents will be empowered by. "From moments to savor, access to dynamic programming, social, cultural, recreation, culinary and fitness opportunities, to style and services that are elevated to art forms, fully engaged living and so much more, every day provides an array of benefits," she states. "Even better, this is for one inclusive fee, ensuring residents can enjoy peace of mind, the conveniences, services and amenities they love – all without hidden fees or surprises."
With our inclusive luxury apartment living, you can enjoy complete freedom from house ownership, the flexibility of renting, complete control over your assets and a choice of future health care options. Until then, you can simply enjoy all the other benefits that this lifestyle will bring you, like sophisticated floor plans and a host of special touches to enhance and enrich your life, including the following:
Conveniences
At Ovation at Riverwalk, we make life easy with an assortment of conveniences including:
Maintenance
Garage parking
Common area Wi-Fi
Keyless access
Priority access to Penn Medicine Princeton Medical Center services
This ensures you are able to access all the things that make your life simpler and that you have peace of mind knowing you don't have to remember your keys, spend time finding a parking space, hiring someone to fix anything you need and accessing the high-quality care you deserve.
Services
Our services allow you to relax, knowing we can take care of everything for you while helping to enhance each day by giving you the freedom to enjoy life as you choose.
On-site porter and concierge
Scheduled transportation
Security services and maintenance
Landscaping and snow removal
Away-from-Home Package
These benefits allow you to sit back as we serve you. Don't ever think about shoveling snow or taking care of yard work, let us help you feel even safer with our security services and let our concierge and porter do the work for you! It's simply one of our benefits you can enjoy each day!
Amenities
Throughout our community, we offer a variety of programming, opportunities for health and wellness, social events and more to ensure you can embrace each day how you desire. No matter what you like to do, there is something for everyone to enjoy, such as our:
Fitness and aquatics center
Sports simulator lounge
Piano bar and terraces
Demonstration kitchen
Raised gardens and fire pits
Outdoor kitchen, bar and grilling areas
Hair salon and spa
Library and business center
All of this and more opens the door to a world beyond expectation, allowing you to embrace each day, live carefree, choose where and how you live and so much more.
Experience our lifestyle for yourself by contacting us today, we would be happy to share all the benefits that moving to Ovation can offer you. To learn more, contact us today!
Uncover a New Era in Active Adult Living.
Located in Plainsboro, near the campus of Penn Medicine Princeton Medical Center, Ovation at Riverwalk offers age-restricted living curated by you. As a rental community, active adults can enjoy a lifestyle of artful adventure free from the worries and stress of house ownership, allowing them to focus on living the life they want.
Ovation is a community supporting the desires of today's active adults: sophisticated living featuring stunning interior designs; bright, open apartments; grand community spaces; expansive outdoor living; innovative culinary experiences; and a catalog of interesting programming that dares you to explore. Simply put, Ovation is a place you can live the sophisticated, high-end resort lifestyle you want, with the freedom to create a life as individual as you are.
It's 55+ plus so much more.