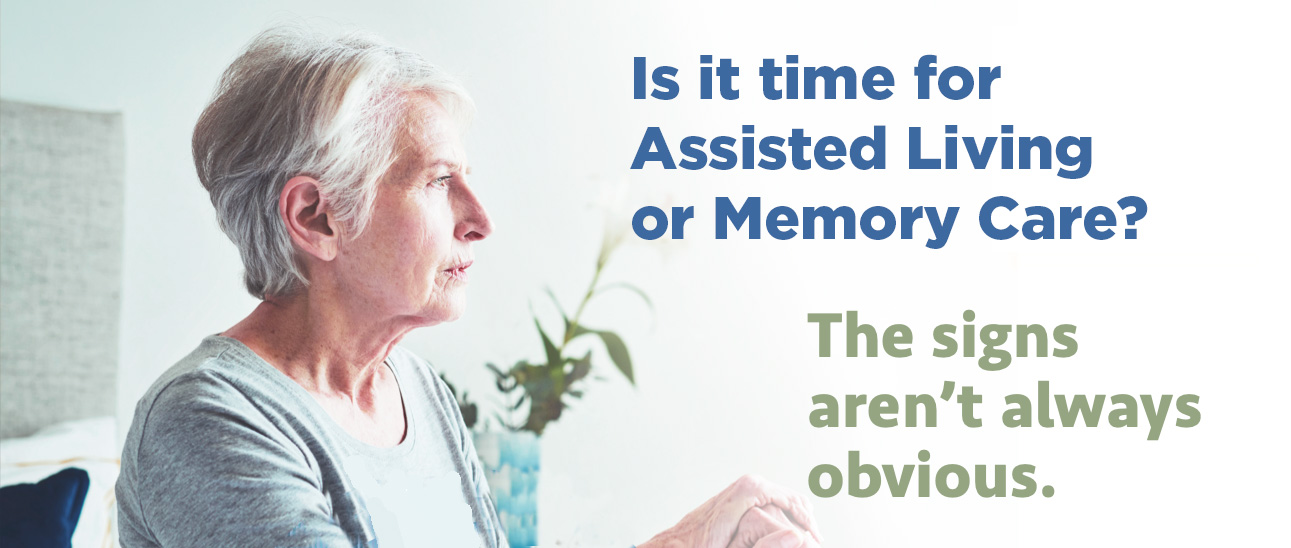 Is It Time For Assisted Living?
Are you noticing changes in your loved one's health or everyday capabilities?
Don't brush off the signs. Acting now could make all the difference in their quality of life.
You're invited to lunch and a presentation to learn how to determine when it's the right time for Assisted Living or Memory Care.
We'll share:
• Questions to ask about your loved one's daily habits
• How to better observe changes in physical and mental health
• The benefits of Assisted Living/Memory Care communities and how Village Crossing's customized care program and innovative Connections Memory Care make a difference in the lives of residents
Join us Saturday, August 20 at Noon
Village Crossing Welcome Center
2470 Merchant Street | Frederick
Fill out the form below to RSVP.
Village Crossing RSVP Form
* indicates a required field