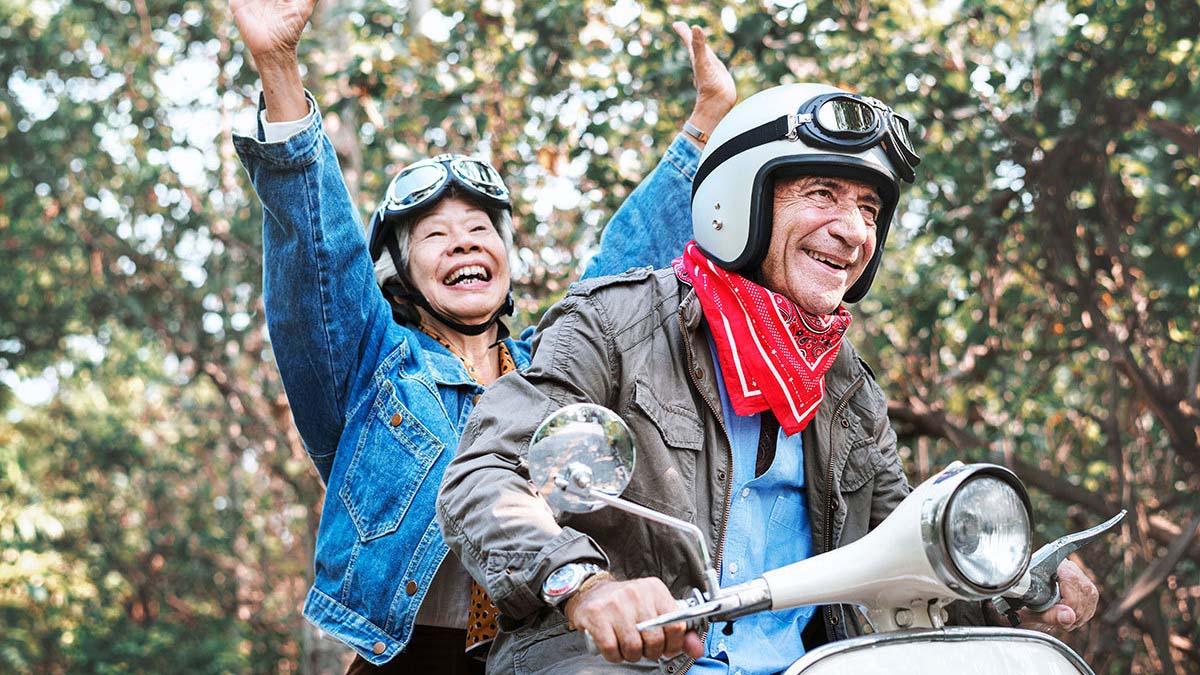 Elevated Living, Elevated Options: Renting vs. House Ownership
When it comes to living an elevated lifestyle, there's a big choice to be made. Do you want to spend your golden years living at your house, or do you want to spend them in a rental 55+ community? The answer boils down to what type of life you'd like to experience. According to Ovation at Riverwalk's Director of Community Relations, Daisy Newson, many active adults love the idea of remaining where they are, however, there are so many hassles involved, keeping them from living a lifestyle they love. "To many, living a luxury rental lifestyle is more compelling than remaining where they are without security, with less freedom and without all the services and amenities that rental options provide."
Elevated Living, Elevated Options: Rental vs. Ownership
Don't settle for less than the lifestyle you deserve. Instead, know your options and how they can affect your lifestyle for years to come. Consider the following differences between rentals and house ownership.
Rental living provides less things to care for
Those who live in rental communities can enjoy a stress-free lifestyle. There is someone to care for your maintenance, housekeeping, meals and more. Here, you won't waste time thinking about doing anything you don't want to.
Wouldn't it be nice to simply pack up and go whenever you please? All while knowing you have the peace of mind of security and can leave any worries behind? At Ovation at Riverwalk, you can come and go as you please as you're not tied down by a large buy-in fee.
There will be more social opportunities in rental communities
While many think that remaining at your house will ensure they can do the things they love and see those they love to spend time with, this isn't always the case. In fact, if friends and family move away or no longer drive, it may be on you to visit them.
Services and amenities are included
Imagine enjoying a lifestyle where you have access to a range of services and amenities. At Ovation at Riverwalk, we offer everything you want and then some. With resort-style amenities, a fitness center and yoga studio, delicious dining and a prime location, there is so much to enjoy and do all included in your monthly fee. When you remain at your house, you will pay extra for others to complete these tasks for you or else you do them yourself. This means someone you might not know could be taking care of these tasks for you, while in a community setting, you will easily get to know those providing these services. When you leave your house to go on a trip, you may then have to ask someone to watch over your house and belongings, making it more difficult to have peace of mind.In a rental community, you have access to an array of social opportunities and friends just outside your door. With lifelong learning opportunities, special events, a MOSAIC of programming and so much more, you can experience an engaging and elevated lifestyle. If you or a loved one are considering whether or not to move from your house to a rental 55+ community, contact us to experience a virtual tour. We would be happy to show you the elevated rental lifestyle that will elevate your days for years to come.
Discover more about our luxury Active Adult Living and how we can provide you with the lifestyle you aspire to. Call 609-389-9566 for information today! Uncover a New Era in Active Adult Living
Located in Plainsboro, near the campus of Penn Medicine Princeton Medical Center, Ovation at Riverwalk offers age-restricted living curated by you. As a rental community, active adults can enjoy a lifestyle of artful adventure free from the worries and stress of house ownership, allowing them to focus on living the life they want. Ovation is a community supporting the desires of today's active adults: sophisticated living featuring stunning interior designs; bright, open apartments; grand community spaces; expansive outdoor living; innovative culinary experiences; and a catalog of interesting programming that dares you to explore. Simply put, Ovation is a place you can live the sophisticated, high-end resort lifestyle you want, with the freedom to create a life as individual as you are.
Call for information at 609-389-9566 or visit our website.