Respite & Restorative Stays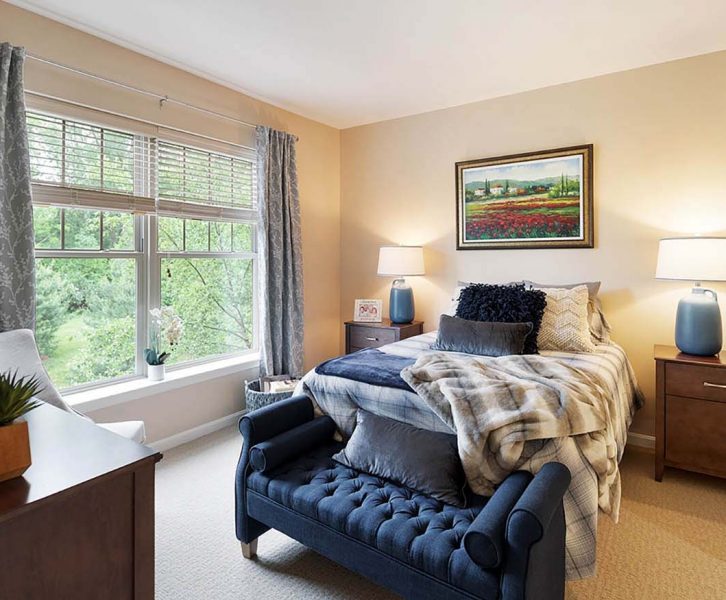 The Road to Recovery Starts with Plush Mills
Bouncing back after an injury or illness can be tough. Being ready to go home is one thing, but being on the mend while managing stairs, preparing meals, or even getting around can pose its own unique set of challenges. Recover the right way at Plush Mills.
R & R: Recuperate and Rejuvenate.
Free of the responsibilities of home and the risks that come with overdoing it, a restorative stay at Plush Mills can help rejuvenate you while you recuperate.
Your complete comfort and total recovery is our top priority. At Plush Mills, you will enjoy a resort lifestyle with concierge support in a safe and friendly wellness-first atmosphere. With physical therapy and other post-care services only an elevator ride away, and car service for doctors' appointments and other errands, we've made your path to total recovery as convenient as possible.
Comparable to hotel rates, your stay includes all meals, private transportation, social programs and supportive care. Physical therapy and other healthcare services may be covered by your medical insurance.
Ensuring a proper recovery with a restorative stay at Plush Mills is time well spent and time spent living well.
Contact us to plan your recovery, or schedule a tour, today!
Need help finding the best living option for you?
Take this simple survey to find out what's best for you at Plush Mills and we'll handle the rest.