Personal Care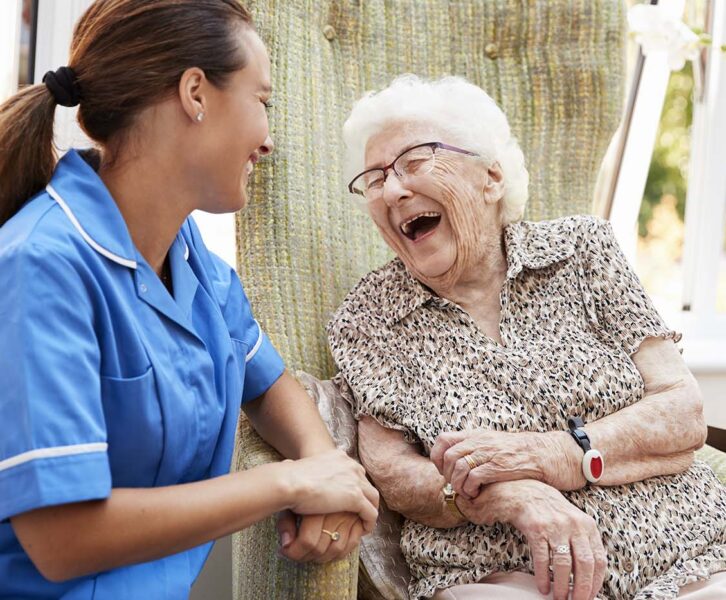 Here When You Need It
It's easy to live your best, active and independent life at Plush Mills. From connecting with the vibrant community, trying out fun activities and new classes, or simply enjoying our delicious dining options, there is so much to explore.
We are here for you and at your service. Should you need a little more support, our personal care team is here for you, too.
As a Personal Care community member of Plush Mills, you'll have convenient access to medical care services and 24/7 care available from health professionals. Our staff is experienced and trained to assist with a range of needs including dementia care. We have specially trained support staff who take a positive approach to care, treating the individual needs of dementia patients, and building a strong foundation of trust.
Discover a wide range of personal care offerings, from daily housekeeping to comprehensive care. You can be assured of our commitment to your comfort and safety with daily check-ins and should you need it, additional assistance is always available.
An expert team of doctors and other care providers within the Crozer-Keystone Health System is always available to you. Whether you choose to establish a new relationship with a provider at Plush Mills, or continue care with your own physician is up to you. Everything will be covered as normal, according to your insurance company's plan.
Physicians, Specialists & Services:
Primary Care
Podiatry
Cardiology
Audiology & Optometry
Psychology & Psychiatry
Physical Therapy & Rehabilitation
Imaging, Laboratory & Diagnostic Services
Dentistry, Ophthalmology, & Dermatology
You've lived a unique life. Plush Mills is a unique community that grows and changes with you. Whether personal care is the right fit for you now or on down the line, you will find the right kind of support at the right time here at Plush Mills.
Contact us to learn more about personal care at Plush Mills, or schedule a tour, today!
Need help finding the best living option for you?
Take this simple survey to find out what's best for you at Plush Mills and we'll handle the rest.