Luxury Living 55+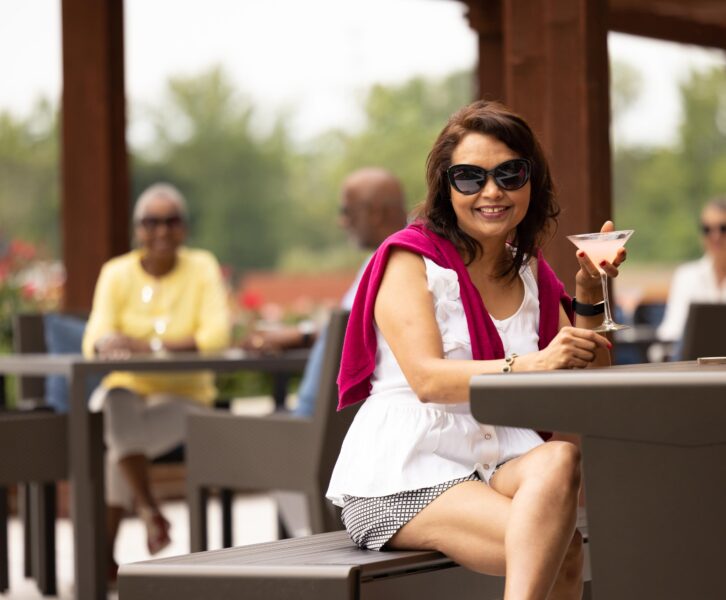 Residence features: carefree luxury living
Our elegantly appointed, modern residences meet — and exceed — even the most exacting requirements. And a 24-hour concierge caters to your every whim. In addition, the Ovation at Riverwalk property management team takes on the chores of home maintenance with quick, efficient and friendly service.
Our pet-friendly apartments come in several sizes and styles, so you can select the set-up that works best for you (and your furry friend). From spacious studios to opulent two-bedroom/two-bathroom floor plans, we have a living option to suit every active adult. And since no one knows your style better than you, you can decorate your apartment however you please. Of course, if you'd prefer to leave the decorating to us, we can arrange a furnished apartment as well.
Is now the right time to downsize?
Take this simple survey to find out if it's the right time. Get a better sense of the different paths you can take here and which option is the one for you.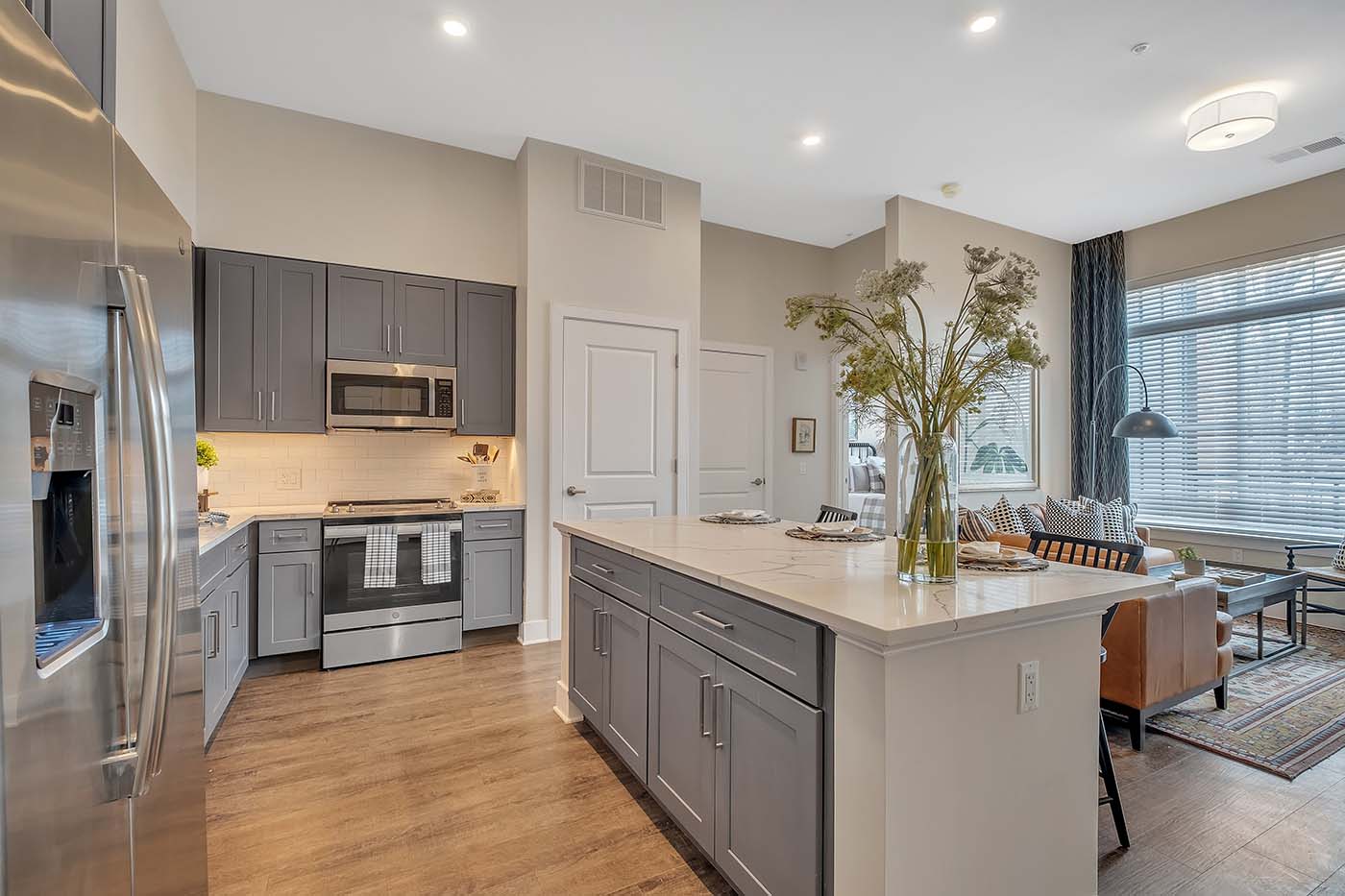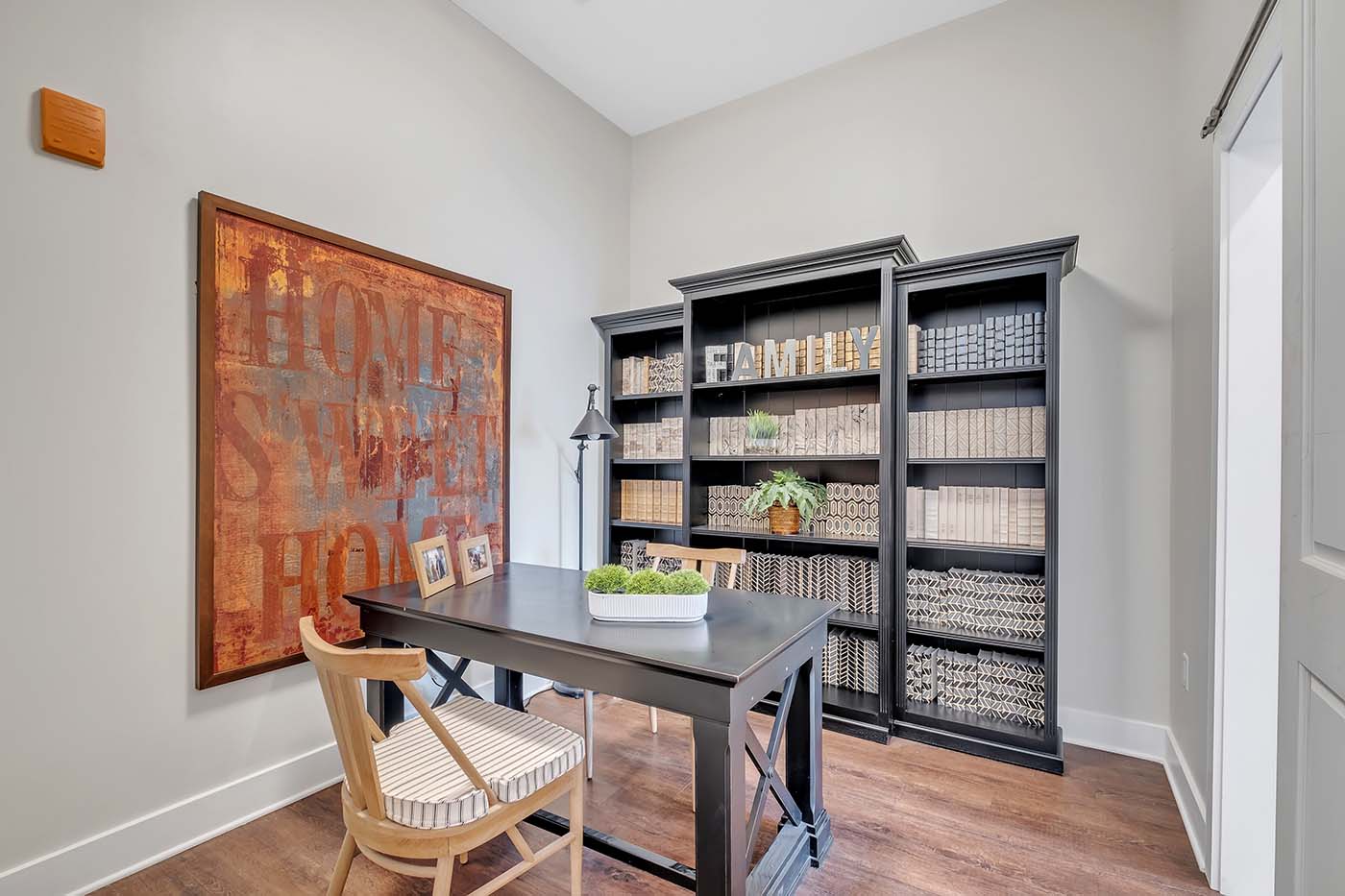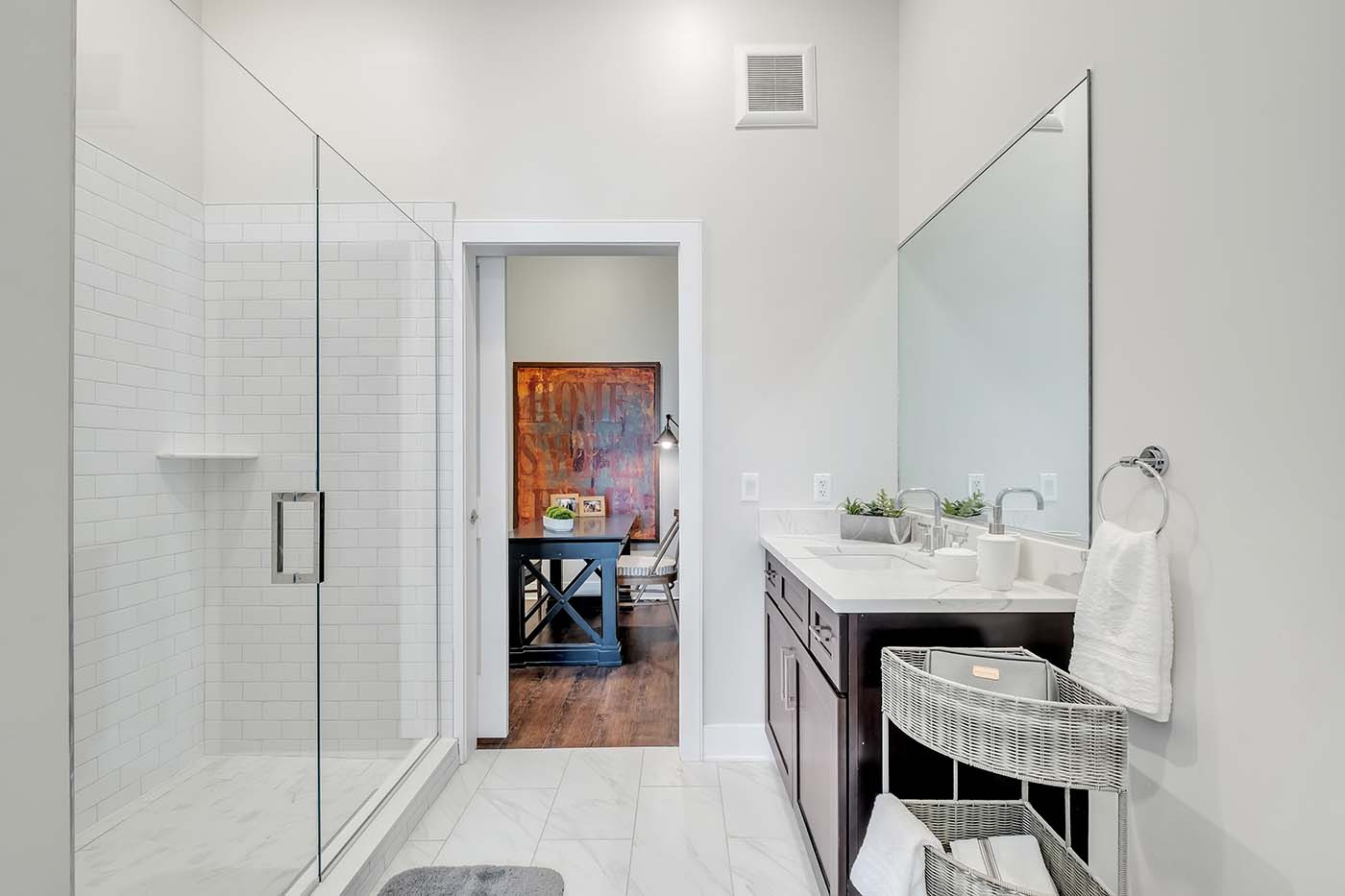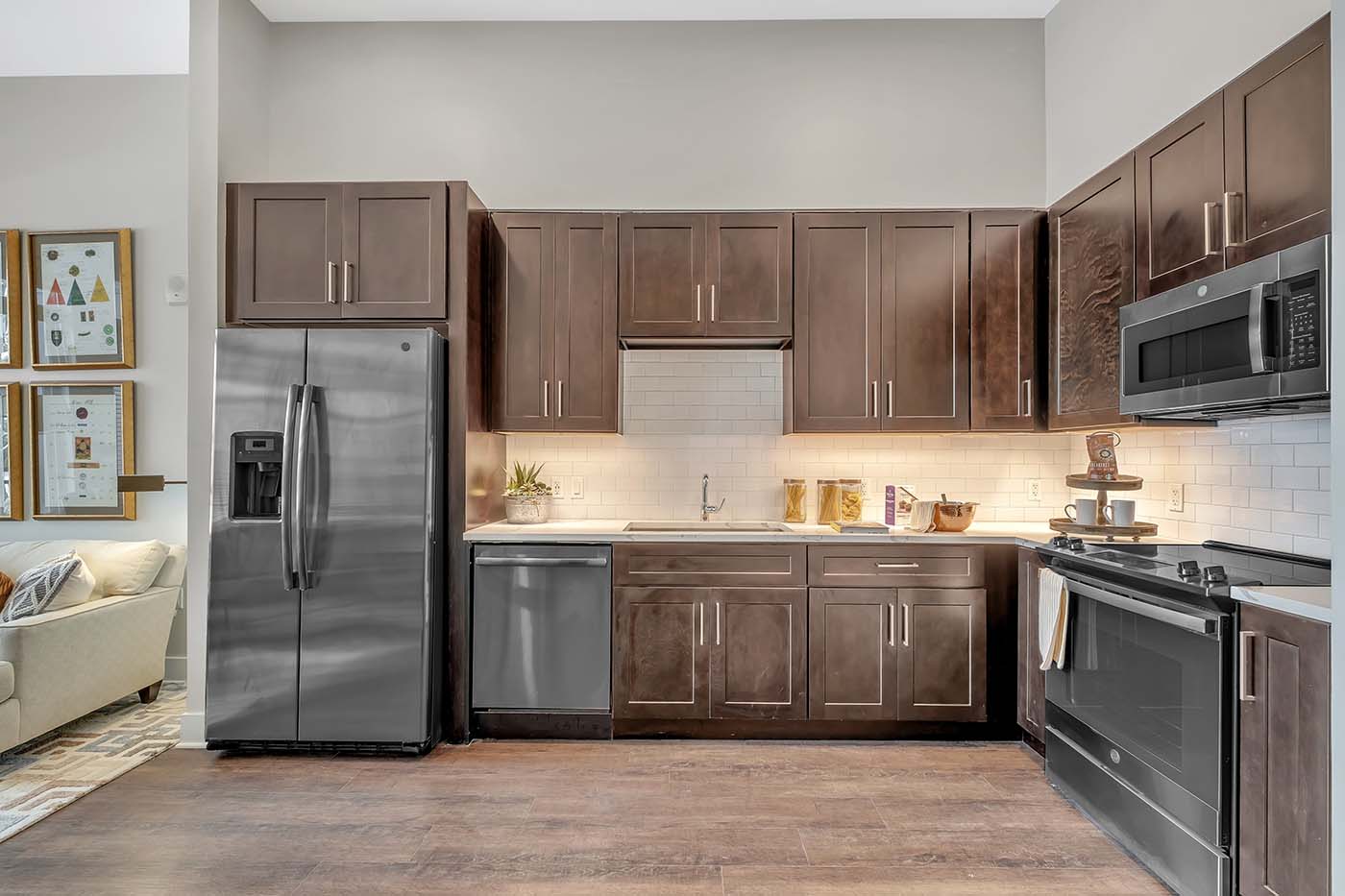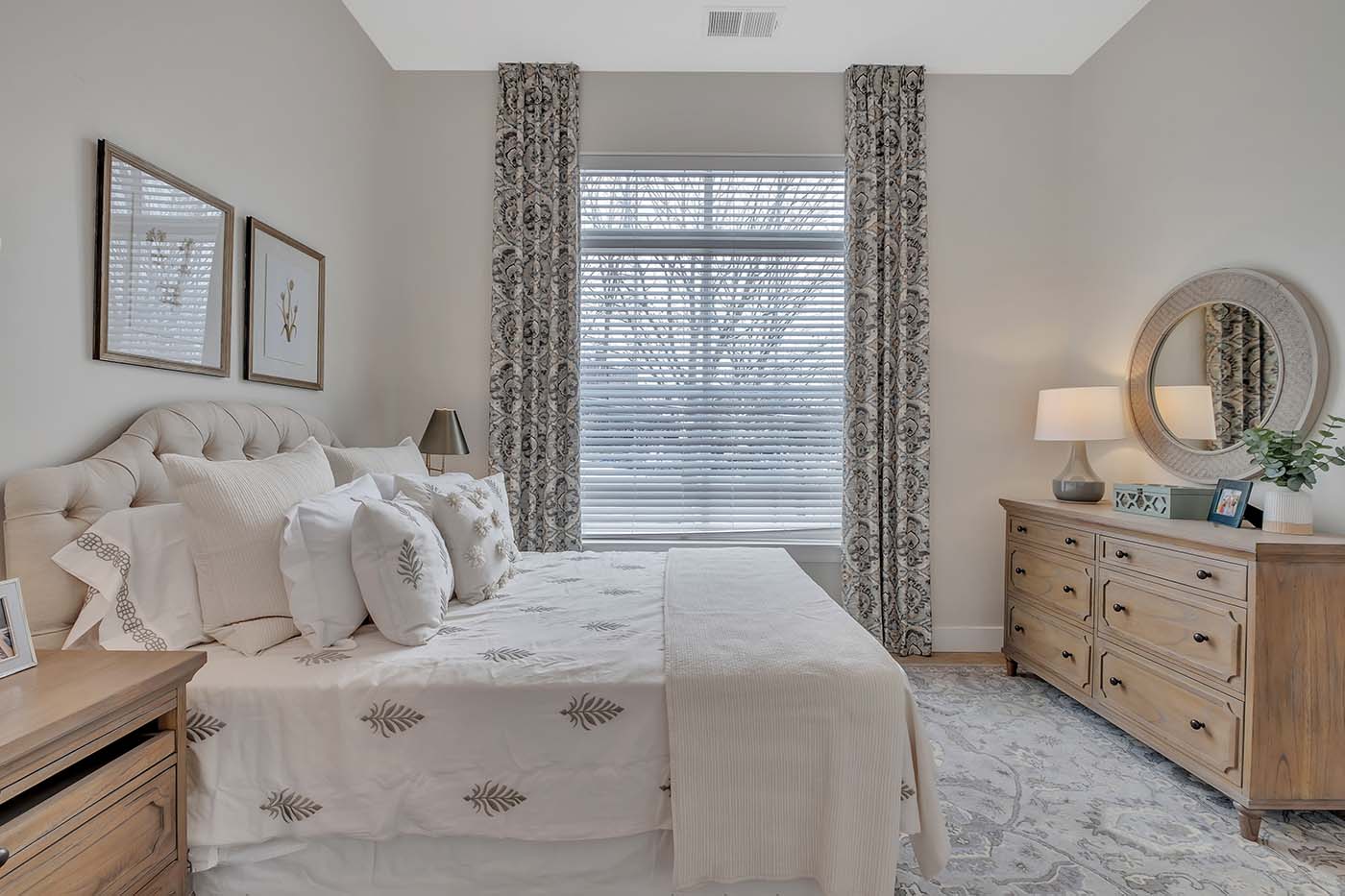 Our light-filled apartments include:
Ample closet space
Balcony
Designer bathrooms
Fully equipped kitchens with full-sized appliances
High ceilings
In-unit, full-size washer and dryer
Individual climate control
Lush carpet
Luxurious, high-end finishes
Private patio
Quartz countertops
Safety and security systems
Stainless steel appliances
Ovation at Riverwalk residences are so welcoming, you'll feel at home as soon as you step through your new front door. Our design team obsessed with integrating form and function to ensure each detail and finish is perfectly paired. Oversized windows to stream in sunlight, a private patio for relaxing and large closets are just a few of the luxuries you'll enjoy here. Ovation at Riverwalk is ready to welcome you home. Take a look at each floor of the Ovation community and select the apartment that's right for you.
Just a few of the details
Our three Ovation at Riverwalk floor plans all have a few things in common: high-end finishes, bright windows with picturesque views and fully equipped kitchens. Choose from a variety of apartment styles and sizes to find the perfect new spot to call home or schedule an in-person visit today and find the perfect upscale floor plan to fit your needs.
Ready to learn more about the Ovation at Riverwalk luxury lifestyle?