Independent Living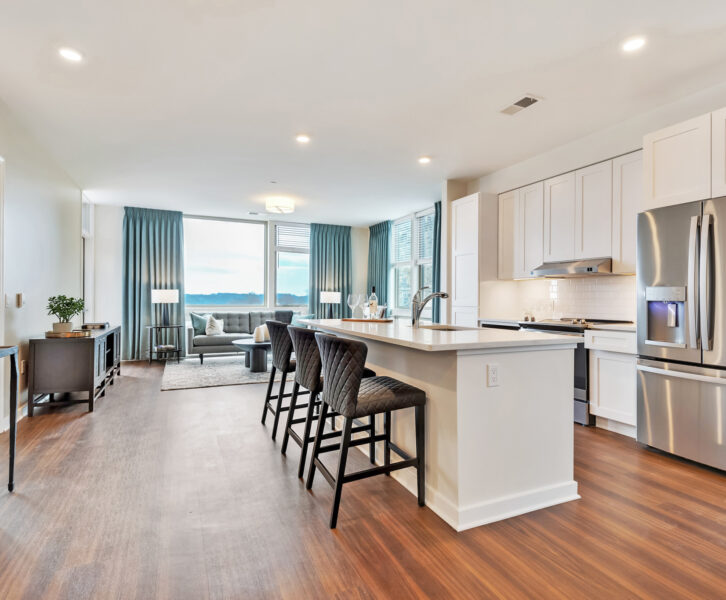 Experience the freedom to live your best life
You thrive on making your own life choices. After all, you didn't get to where you are today by blending in with the crowd. SageLife celebrates your independence and believes you should live life your way. Want to meet up with a friend for a quiet evening on your veranda? It's up to you. Is the local trendy restaurant more your scene? Go for it. You're in charge.
You'll also have first-class amenities and services that enhance your lifestyle. Break a sweat in the well-equipped fitness center. Invite your grandkids to the movie theater. Or enjoy a concert in the courtyard. The choice is yours. Plus, indulge your palate with chef-prepared signature dining options — from casual to formal to al fresco.
Relax in the comfort of your modern apartment — there are a variety of sizes and floor plans that will perfectly fit your dreams of home. Even better, you can decorate it based on your individual taste and lifestyle. Each apartment includes everything to enhance your comfort — fully equipped kitchens, full-size appliances, upscale finishes and features, and much more. It's quality living the way you like it.
Here, independent living also means 24/7 support to help you get more time back in your day. So you can do what you want to do when you want to. Need a picture hung? A leaky faucet fixed? Our dedicated maintenance team is on it. And don't even think about touching the mop or duster. Leave the household chores to our friendly housekeeping staff. Now that's living to the power of you!
Questions? Schedule a tour today!
Is it the right time to downsize?
Learn more about downsizing and how to handle any project – big or small – with our quick quizzer.