Respite & Restorative Stays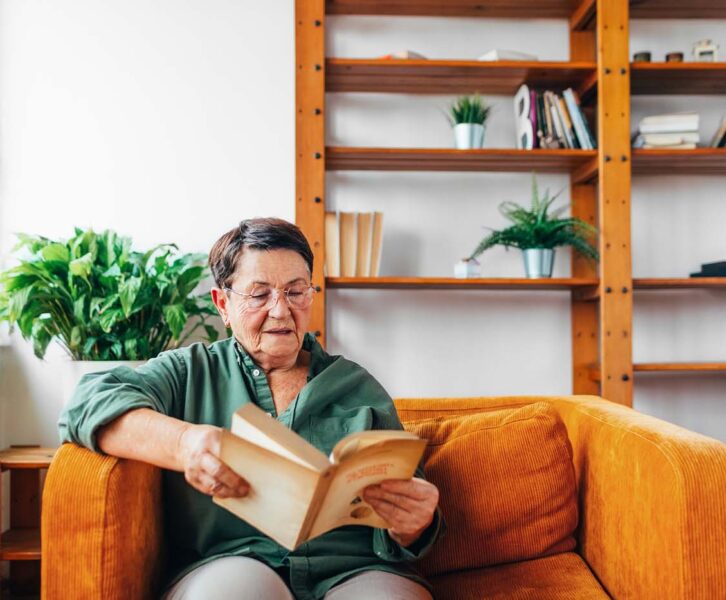 Experience the power of recovery. The Echo Lake Restorative Stay program offers you a chance to really recover by providing rest and recuperation directly from the hospital or after a rehab stay. We handle all the details so you can get back to enjoying life. We create a customized care plan to help you reach your goals for a complete recovery.
Stay in our comfortable, home-like environment where you can receive the help you need to get back on your feet and back on your own. We're here to help with a variety of daily tasks, such as managing medicines or taking you to appointments.
Respite care can benefit you and your loved one
It's rewarding to care for a senior member of the family. Yet sometimes caregivers get so focused on their responsibilities they may neglect vital parts of their own lives. Maybe you have a life event going on that leaves you unable to care for your loved one for a time. Or perhaps you want to help a parent see that they could benefit from moving into Echo Lake. Whatever the reason, we're here to help you and your loved one. That's when respite care can make all the difference in your peace of mind. Echo Lake provides seniors with nurturing respite care.
Echo Lake offers just the care you need, right when you need it. There are great perks when it comes to short-term respite and restorative stays at Echo Lake. Here's what you can expect:
A cruise-ship lifestyle with on-call support. Physical therapy and other services are just an elevator ride away, and we provide transportation to doctors' appointments and help you run errands.
All meals, transportation, social programs and supportive care are included. With rates comparable to a hotel stay, you'll be surprised by how accessible full recovery can be.
Physical therapy and other healthcare services may be covered by your medical insurance.
Let's get you back to enjoying life and the power of you.
Not sure what living option is right for you?
Learn more about senior living and find out which options are the best fit for you or your family with this quick 4-5 minute survey.