Personal Care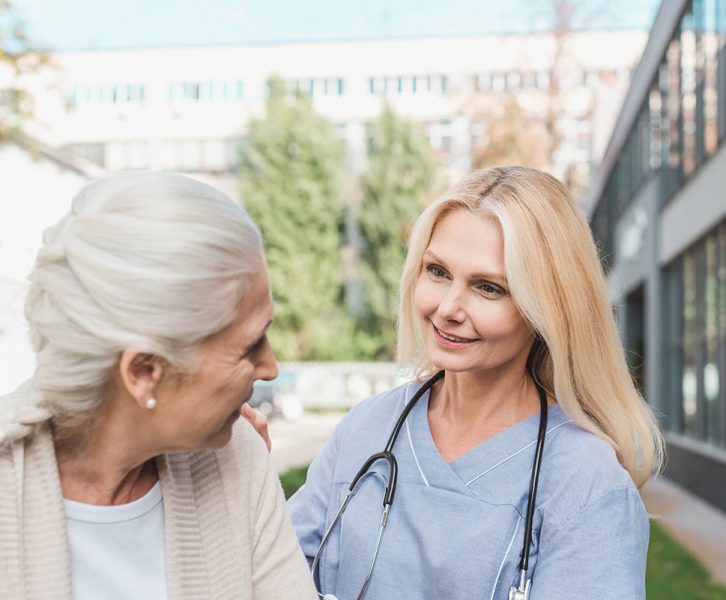 Living life to the power of you shouldn't stop when you need care.
When you require assistance with the activities of daily living, such as bathing, dressing, or medication management, personal care at Daylesford Crossing offers exceptional care services and support from a nurturing, compassionate staff. We're here to help with whatever you need to get the most out of life, 24 hours a day, seven days a week. This isn't your typical personal care home. Located on the Main Line, Daylesford Crossing is an inviting and vibrant boutique, senior community that elevates personal care to new levels of elegance, ease, and personalized service.
As a resident, we help you access all types of health care. Designed for active and engaged aging and overseen by our Director of Health and Wellness, the Wellness Center connects you with massage, podiatry, physical therapy, lab and imaging services, pain management, and more.
Our signature 'Move for Life' program improves strength, balance, and flexibility — key components for aging well. It's all part of a personal health plan that keeps your wellness goals in sight.
Our Personal Care Apartments
Make yourself at home in one of our personal care apartments. Choose from studio, one- or two-bedroom floor plans. No matter which style you choose, you'll enjoy beautiful surroundings and complete comfort. All our apartments offer upscale finishes, high ceilings, and large windows that invite abundant natural light. Better yet, they're completely maintenance-free. You don't have to worry about a thing. We'll take care of everything – even the cooking, housekeeping and laundry. Your monthly rental fee covers everything, from all your meals (breakfast, lunch, dinner and unlimited snacks!) to the utilities and connectivity, including cable TV, telephone, and Wi-Fi.
Senior Health and Wellness Programs
Daylesford Crossing is a place to live well. Our people and our programs are in place to help every resident do just that. Our wellness staff is on-site 24 hours a day, delivering the support that is needed when it's needed. That is a level of care and peace of mind you won't find living alone. That really is one of the most significant advantages of living in a senior living or retirement community – the availability of assistance at all times. With our concierge services, personalized assistance is at your fingertips around the clock.
As a resident, you enjoy a personalized wellness plan that delivers just the right amount of assistance with activities of daily living to keep you living as independently as possible. Do you need a helping hand with safely bathing and getting dressed? Or do you need more support with activities like walking or getting in and out of bed? Regardless of your individual needs, we are here to help any time of day or night.
Our support reaches beyond the walls of our community. If your personalized wellness plan details any additional nursing care, ancillary care, or other healthcare services needed, we'll take care of everything. We'll coordinate the care you need and even manage your doctor's visits and other related appointments. With our variety of healthcare partners, we provide access to all areas of specialty, including massage, podiatry, physical therapy, lab and imaging services, pain management, and more. We'll even arrange complimentary transportation to get you to and from your appointments.
Personal Care vs. Assisted Living – What's the Difference?
As you're learning about the personal care offered at Daylesford Crossing, you may wonder, "What's the difference between this and assisted living?" It's a question we hear often.
The most straightforward answer is that personal care and assisted living are legally – and technically – different in Pennsylvania. In this state, they are two separate licenses.
At Daylesford Crossing, our personal care residents live independently with the option – and security – of assistance with daily activities readily available if needed.
In Pennsylvania, assisted living offers the same supportive services as personal care plus higher levels of care, including skilled nursing.
Essentially, assisted living residents require a much higher level of care and support than those in personal care.
Need help finding the best living option for you?
Take this simple survey to find out what's best for you at Daylesford Crossing and we'll handle the rest.