Dining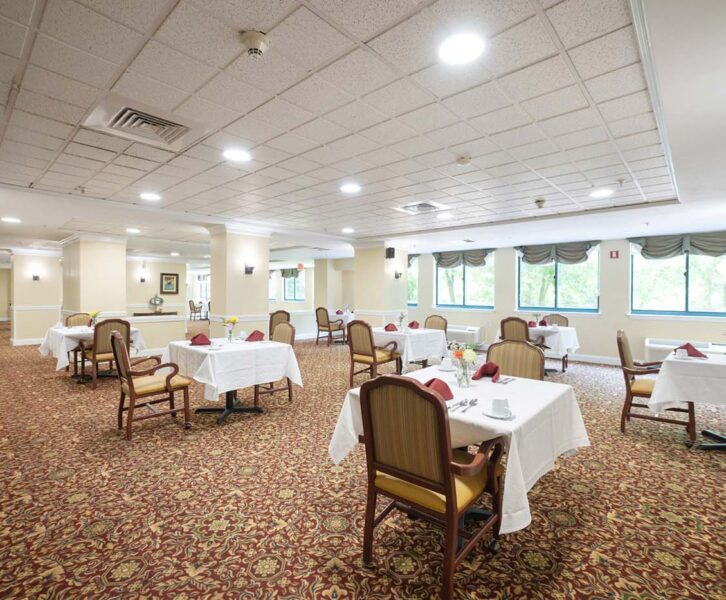 Distinctive Dining
You'll not only be surrounded by great company — you'll be satisfied by nutritious, delicious meals from our expansive menu.
We happily accommodate special dietary preferences and requirements. And, knowing that nutritional knowledge is power, we offer diet education, too.
You can also have a say in the menu: We encourage residents to give us ideas for dishes they'd like to see on the menu. And just as you might have a cup of coffee and a chat at a friendly neighborhood café, our bistro is open for congenial chats and neighborly get-togethers, too.
Your dining options include:
A bistro that's a great place to share coffee and conversation
A large restaurant-style dining room with a gorgeous patio overlooking an arboretum
A private dining room for special family celebrations and other gatherings
Ready to learn more about living to the power of you?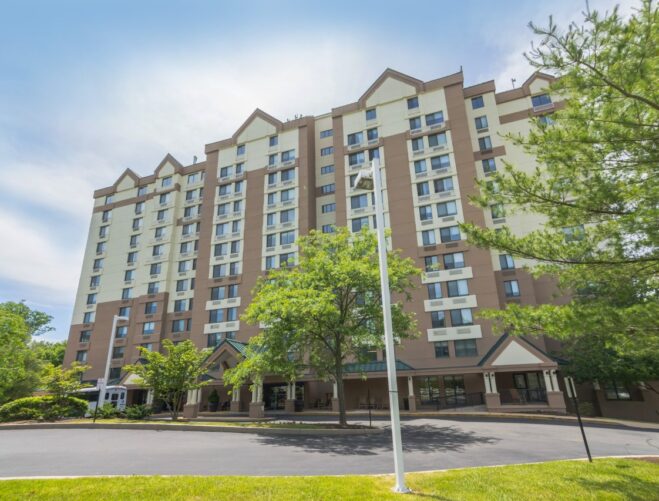 Chestnut Ridge Wallingford
2700 Chestnut Pkwy
Wallingford, PA 19086
610-447-0710
Get Directions